Brahms Academic Festival Overture
Beethoven Piano Concerto No. 3
Walton Symphony No. 1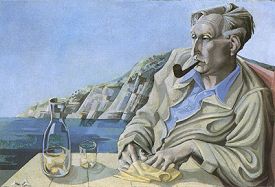 William Walton 1902-1983
Brahms Academic Festival Overture
Brahms did not receive a college education, but was the recipient of honorary doctorates from Cambridge and Breslau universities. His thank you to Breslau in 1880 was the Academic Festival Overture based on student drinking songs, concluding with Gaudeamus igitur and he was delighted when students sang along.
Beethoven Piano Concerto No. 3 Lucy Parham Piano
Beethoven's Third  Piano Concerto is the first of his mature concertos. It was written about the same time as his 'Moonlight' and 'Pathétique' sonatas and is full of their passion and magic. We are delighted to have Lucy Parham as our distinguished soloist.
The first performance in 1803 also was also the premiere of Beethoven's Second Symphony and the Oratorio Christ on the Mount of Olives, as well as a performance of his First Symphony.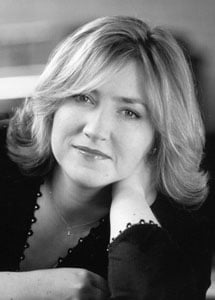 Lucy Parham is acknowledged as one of Britain's finest pianists. Since winning the BBC TV 'Young Musician of the Year' Piano Class in 1984, she has performed throughout the UK and abroad as soloist with many major British and foreign orchestras. She has appeared regularly at all the major London venues and at many international festivals. She has also made many successful commercial recordings, one of which won the prestigious BBC Music Magazine "Critics' Choice of the Year". She has also broadcast on ITV, BBCTV and Radio 3.
Walton Symphony No. 1
We mark Walton's centenary year with a performance of his First Symphony, one of the major masterpieces of British music. It progresses from an insistent, surging opening movement, a snarling scherzo and a cool, melancholy slow movement, to a glorious triumphant finale. Walton took more time than planned to conclude the symphony to his satisfaction, and its first performance in 1934 did not include the finale. It was premiered in its entirety in 1935.