Here are some programmes, recordings and videos of our performances. In addition, a complete list of every piece we have performed since 1960 is on the repertoire page in a sortable table.
Many of the sound recordings in this archive were recorded by students on the Tonmeister course at the University of Surrey.
ADRIAN BR
O

WN 4

0

TH AN

N

IVERSARY C

O

NCERT

To launch Adrian Brown's 40th Season with Bromley Symphony Orchestra, the programme for our first concert is a repeat of Adrian's first concert with us in 1980. Berlioz's thrillingly vital overture Le Corsaire is followed by Brahms' eloquent Violin Concerto, with Michael Foyle, one of the UK's finest violinists, as soloist. The only departure from the 1980 concert is the glowing work Proem composed by John Senter, an old friend of Adrian's, from our composers' competition. We conclude this celebration with Sibelius' expansive and aspirational Fifth Symphony.
Centenary Finale
National Anthem (arr. Britten)
Parry Blest Pair of Sirens 
Muilwijk Europa  

(The winning work in our Centenary Composers' Competition)
Beethoven Symphony No 9 in D minor 

with The BYMT Adult Choir
Soloists Janice Watson, John Upperton, Tristan Hambleton, Nicola Ihnatowicz  
The winning work in our Centenary Composers Competition and Beethoven's tumultuous and transcendent final symphony bring our Centenary season to a glorious end.
Reed Symphony for Strings 
Strauss Ein Heldenleben  
Elgar's rollicking recreation of Edwardian London leads into the tuneful Symphony for Strings by his friend, the long-term LSO leader and Bromley Symphony conductor William ('Billy') Reed.  Ein Heldenleben, Strauss' autobiographical, lavishly romantic and richly-textured tone poem, showcases our own leader, Andrew Laing, in the second half.
Mozart Symphony No 32 in G Major  
Beethoven Piano Concerto No 1 in C major  

    Soloist John Lill
Mahler Symphony No 1 in D major  
Mozart's small-but-perfectly-formed Symphony 32 precedes the internationally renowned John Lill, who joins us in Beethoven's First Piano Concerto. Then, Mahler's monumental First Symphony (the 'Titan'), which exemplifies his comment: 'To write a symphony is, for me, to construct a world.'
Mahler Symphony No 1 in D major


Armistice Centenary Concert
Brahms Tragic Overture 
Butterworth A Shropshire Lad 
Ravel Piano Concerto for Left Hand 

     Soloist Nicholas McCarthy
Elgar Symphony No 2 in E flat major  
In our Armistice Centenary concert, Brahms' arresting Tragic Overture is followed by Butterworth's nostalgically lyrical 'A Shropshire Lad', written in the shadow of WWI. Ravel's jazzy and virtuosic Concerto for the Left Hand follows – commissioned by a pianist who lost an arm in the conflict. After the interval we present Elgar's Second Symphony, composed, as he put it, 'at fever heat', one of his most impassioned, intense, and inspiring works.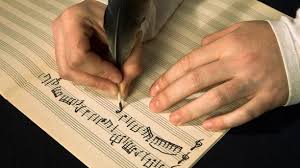 Our composition competition has now ended and the winner is:
Europa by Marco Muilwijk
This work was performed as part of our May 2019 concert.
We are very grateful to our adjudicator Paul Patterson for the many hours he donated to this project.
The orchestra members voted for Bacchanal by James Maunders and we will perform this in March 2020. Proem by John Senter will be performed in our November 2019 concert.
We received more than 30 entries, thank you! We are very grateful for the considerable time and effort that went into preparing each of them.
The other shortlisted finalists were:
Bromleag by Robert Ely
Kent Invicta by Philip Steel
The rehearsal recordings made of each of the finalist's works are below.
Europa by Marco Muilwijk
Bacchanal by James Maunders
Proem by John Senter
Bromleag by Robert Ely
Kent Invicta by Philip Steel
Roy Harris Symphony No 3
Holst Suite 'The Planets' 
Following Bernstein's scintillatingly offbeat overture to Candide, we present an underrated masterpiece, Harris' magnificently energetic, occasionally brooding yet always glorious (single-movement) Third Symphony. We follow this with the mercurial Holst's self-described 'mood pictures' – his Herculean tour de force, The Planets.
Bernstein Overture 'Candide'
Roy Harris Symphony No 3
Holst Suite 'The Planets'
Smetana Overture: 'The Bartered Bride' 
Tchaikovsky Violin Concerto 

    Soloist Anna-Liisa Bezrodny
Shostakovich Symphony No. 15 
Smetana's Bartered Bride overture is sheer orchestral effervescence – with a Slavic twist. Tchaikovsky's eloquent violin concerto features prizewinning violinist Anna-Liisa Bezrodny on her Amati violin. The second half consists of one of Shostakovich's quirky masterpieces, his 15th symphony. Side-swiped excerpts from William Tell in the first movement, evocative violin and cello solos and ghostly brass chorales in the second, plus a sardonic scherzo, are superseded by a finale echoing some of the most stirring moments from Wagner's Ring and a sense of utter completion.
Nielsen Symphony No.3 

    Soloists Nicola Ihnatowicz and Oskar McCarthy 
Vaughan Williams Oboe Concerto 

    Soloist Caroline Marwood
Strauss Suite from 'Der Rosenkavalier' 
Nielsen's 3rd Symphony (the 'Espansiva') is light and joyous – not 'typical' Nielsen at all. Its famous slow movement, which Nielsen himself described as a 'landscape Andante,' uses offstage solo voices to marvellous effect. Vaughan Williams then provides a virtuoso showpiece for principal oboist Caroline Marwood. A folk music-inspired pastorale is followed by a delicate minuet, while the finale is almost a perpetuum mobile – interrupted by some stunningly lyrical passages.  The Rosenkavalier suite excerpts moments of Strauss' greatest masterpiece, including the 'Presentation of the Rose' scene, and the most richly textured of the opera's several waltzes. It concludes with the powerful trio for the Marschallin, Octavian and Sophie – and by the languorous final duet. Not to be missed!
Casals arr Brown 'Song of the Birds' 

    Soloist Alice McVeigh
Debussy 'Ibéria' from 'Images' 
De Falla 'Nights in the Garden of Spain' 

    Soloist Catherine Borner
Sexy, sassy and Latin American, Márquez's Danzón No. 2 is followed by a Spanish folk miniature for solo cello and orchestra. Then we get into the meat of the concert. Debussy's 'Ibéria' – impressionistic and evocative – reminds us of his comment: 'Music is as boundless as the elements, the wind, the sky, the sea… ' De Falla himself acknowledged Debussy's achievement: 'the intoxicating spell of Andalusian nights, the joyous strains of guitars and bandurrias, whirls in the air!' De Falla's own Nights in the Gardens of Spain follows ('the most tragic and sorrowful of his works, expressing an intimate and passionate drama.') Catherine Borner's piano solos are woven within a flamboyant orchestral texture. We conclude with Ravel's iconic Boléro – by far his most famous work.(At its premiere, a woman furiously objected that Ravel must be mad. Ravel's comment? 'She has understood the piece!') A barn-storming finale!
A good quality video of this concert exists (all 5 pieces, no announcements, 74 minutes approx), recorded in high definition using three cameras and edited by Chris Beston. DVDs (standard definition, £8) and Blu-ray discs (high definition, £12) are for sale in the foyer on concert days or can be ordered through our contact page.
1
2
3
4
5
6
7
8
9
>