These pages contain programmes and recordings of most of our recent performances. In addition, a list of every piece we have performed since 1960 is on the repertoire page and a history of the orchestra is on the about page.
Many of the sound recordings in this archive were recorded by students on the Tonmeister course at the University of Surrey, for which we are very grateful. Note that explicit approval is required for any photography or recordings, since we must have the consent of everyone involved and pay any extra fees incurred.
Click the programme covers to download the complete programme in PDF format. You can use a browser plugin such as Video & Audio Downloader to download audio and video recordings (start playing the recording to make it appear in the list).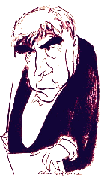 Vaughan Williams Fantasia on a theme of Thomas Tallis
In the rich writing for double string orchestra and string quartet, we are simultaneously listening to something very old and new. First performed in Gloucester cathedral in 1910, the Fantasia is based on a hymn in the Phrygian mode contributed by Tallis to Archbishop Matthew Parker's Psalter of 1567.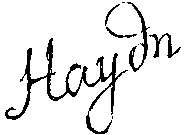 Haydn Sinfonia Concertante
Violin Bernard Brook, Cello Alice McVeigh, Oboe Sara Grint, Bassoon Stephen Fuller.
The delightful Sinfonia Concertante gives a showcase for our 'home' team of BSO soloists. It was composed in London in 1792 where Haydn also produced his last 12 symphonies, as well as arranging British folk-songs.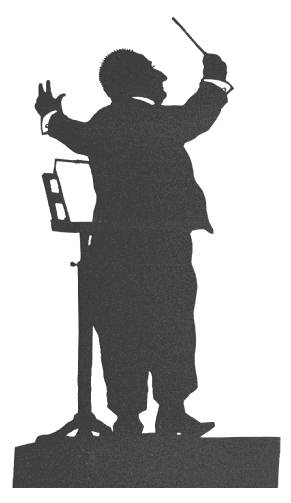 Bruckner Symphony No. 4
The first, and most popular, of his great major key symphonies, Bruckner called this majestic work in E-flat 'The Romantic', the only time he used a descriptive sub-title.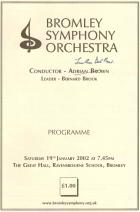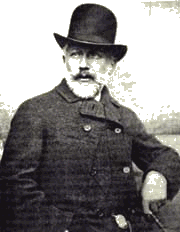 Tchaikovsky Capriccio Italien
Tchaikovsky was captivated by his stay in Italy in the winter of 1879-80. His popular Italian caprice begins with a trumpet call he heard every evening from barracks near his hotel in Rome.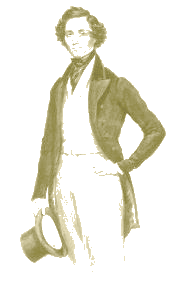 Mendelssohn Italian Symphony
Arguably the most melodic of the five symphonies, the fourth was finished in London in 1833 after travels in Italy 1830-31.
Holst The Perfect Fool Ballet Suite
Gloucestershire-born Gustav Holst parodies other composers in his one-act comic opera, first produced in London in 1923. In the ballet music, published separately in 1920, we hear the dances of the magical spirits of Earth, Water and Fire.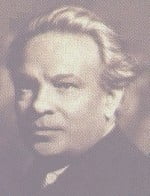 Respighi The Pines of Rome
Respighi's portrayal of Rome's pines brings to life pictures of children playing, a mysterious catacomb, a night scene with a nightingale's song, and a ghostly approaching Roman army marching down the Appian Way.
One of three symphonic poems evoking the city of Rome, Respighi uses bold orchestral colours he developed studying with Rimsky-Korsakov during visits to Russia 1900-03.
Elgar Introduction and Allegro for Strings
Ravel Piano Concerto in G
Soloist – Simon Mulligan
Sibelius Symphony No 5 in E flat
Conductor Adrian Brown
Leader Bernard Brook
Dedication To Mr Barrington Pearce
Elgar Introduction and Allegro for Strings
Moderato

Allegretto

Allegro

Ravel Piano Concerto in G
Allegramente; andante

Adagio assai

Presto

Sibelius Symphony No. 5 in E flat
Tempo molto moderato

Allegro moderato

Andante mosso, quasi allegretto

Allegro molto

Recording produced by Christopher Town (Tel 020 8851 9116) with the assistance of Timothy Yeo of Audio Digital and David Elvin.
Prokofiev Violin Concerto No. 2 Op. 63
Soloist – Bernard Brook
Tchaikovsky Manfred Symphony in Four Scenes Op. 58
Conductor Adrian Brown
Prokofiev Violin Concerto No. 2 Op. 63
Allegro moderato

Andante

Allegro, ben marcato

Tchaikovsky Manfred Symphony in Four Scenes Op. 58
Lento lugubre

Vivace con spirito

Andante con moto

Allegro con fuoco

Festival of Arts for Bromley Borough
Carey Blyton Fanfare "Scramble!"
Berlioz "La Grande Messe des morts"
The Festival Orchestra & Chorus
With brass groups from:
Royal Military School of Music, Kneller Hall
Harrow School for Young Musicians
Bromley Youth Concert Band
Conductor Adrian Brown
Tenor Piotr Kusiewicz
Carey Blyton Fanfare "Scramble!"
Berlioz "La Grande Messe des morts"
Recording by Christopher Town reproduced with his permission.
String section concert
Guest Conductor Sir Adrian Boult
Soloist John Coulling
Elgar: Serenade

Telemann: Viola Concerto

Tomlinson: Two Pieces for Strings

Britten: Simple Symphony

Hindemith: Trauermusik

(String section) Service of music in memory of Marjorie Whyte
Ralph Vaughan Williams: Valiant for Truth

Holst: Psalm 148

Brahms: Requiem How Lovely

Schubert: Psalm 23

Ralph Vaughan Williams: For All the Saints

Bach: Violin Concerto in E Major