These pages contain programmes and recordings of most of our recent performances. In addition, a list of every piece we have performed since 1960 is on the repertoire page and a history of the orchestra is on the about page.
Many of the sound recordings in this archive were recorded by students on the Tonmeister course at the University of Surrey, for which we are very grateful. Note that explicit approval is required for any photography or recordings, since we must have the consent of everyone involved and pay any extra fees incurred.
Click the programme covers to download the complete programme in PDF format. You can use a browser plugin such as Video & Audio Downloader to download audio and video recordings (start playing the recording to make it appear in the list).
Dvořák Serenade op 44 in D minor
Wagner Wesendonk Lieder
Vaughan Williams Symphony No. 3 (Pastoral)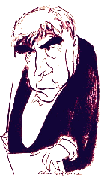 Dvořák's D minor Serenade is one of the really great works in the repertoire for wind ensemble. We are delighted to welcome back Malmfrid Sand to sing the Wesendonk Lieder. Wagner had an intense relationship with the German poet and writer Mathilde Wesendonk, and set five of her poems to music. A wordless soprano also features in the last movement of the 'Pastoral' Symphony, which is close to the spiritual centre of Vaughan Williams and has intense passions running deep below its largely dispassionate surface.
Sibelius Symphony No. 7
Nielsen Flute Concerto Burak Besir Flute
Beethoven Symphony No. 2 op 36 in D Major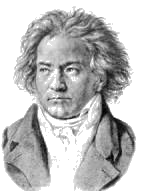 Two contrasting symphonies sandwich Nielsen's delightful concerto, which has been described as "piquant, fluent and with no dearth of humour". Beethoven's Second Symphony is very much an example of pure "classical" style, whereas Sibelius described his own later works as offering the public "pure cold water", while other composers were engaged in manufacturing cocktails.
Burak Besir (flute) is a 2003 winner of The Philip and Dorothy Green Award for Young Concert Artists. This scheme, run by "Making Music" (formerly known as the National Federation of Music Societies) has been instrumental in launching the careers of many of today's stars. Burak Besir was born in Cyprus. After early training in Cyprus and Ankara, he moved to the UK and took his MMus Performance Degree at the Royal Scottish Academy of Music and Drama. He has given recitals in Cyprus and Istanbul as well as in England.
Khachaturian/Tchaikovsky/Stravinsky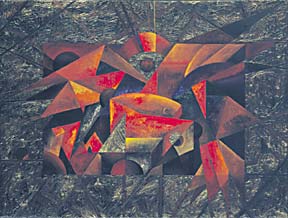 The Firebird by Andrey Anisimov.
Khachaturian Adagio of Spartacus and Phryggia
The Adagio from the ballet Spartacus of 1954 will be better known to many as the theme of The Onedin Line. 
Tchaikovsky Swan Lake Suite Opus 20a (excerpts)
Swan Lake is the story of Prince Siegfried who falls in love with Princess Odette, who had been turned into a swan by the evil Rothbart. It was first performed in Moscow in 1877, but the form was much more advanced than the company was used to and the performance was not coherent and not well received. The version choreographed by Pepita and Ivanov, premiered in St Petersburg in 1895 is the one that survived. Swan Lake contains some of Tchaikovsky's most memorable music.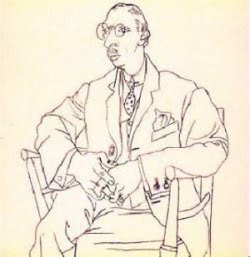 Stravinsky The Firebird (Complete, 1910)
The Firebird, written for the Ballets Russes, shows the influence of Tchaikovsky, Rimsky-Korsakov and other Russian masters as well as Debussy. It is full of the most wonderful, exotic orchestral colour, much of it familiar from the popular suite. In the 3 years following his use of rhythms and folk songs became more advanced resulting in the ballets Petrushka and the Rite of Spring.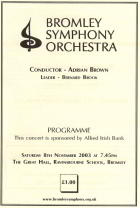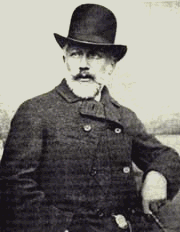 Pyotr Tchaikovsky
| | |
| --- | --- |
| Walton | Orb and Sceptre |
| Shostakovich | Jazz Suite No. 2 |
| Gershwin | An American in Paris |
| Tchaikovsky | Symphony No. 5 |
The march Orb and Sceptre conjures up the pomp and ceremony of the coronation of Queen Elizabeth II, for which it was written 50 years ago.
In his Jazz Suites, Shostakovich really lets his hair down. They are not really jazz at all, but simply great light music in the style of the dance music of the era. Unlike the first suite, Jazz Suite No. 2  is scored for a large orchestra.
Gershwin's light-hearted An American in Paris has closer jazz influences, and portrays the impression of an American visitor to Paris as he strolls about, absorbing the sounds and atmosphere of the city.
Tchaikovsky's Symphony No. 5 is one of his most deeply felt works, and also one of his most popular. Its opening mood of brooding self-doubt is followed by vivid contrasts, frenzied climaxes, a celebrated slow movement, an elegant waltz, ending with the rich orchestral splendour of an exultant finale.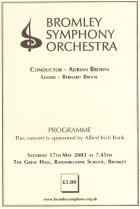 | | |
| --- | --- |
| Verdi | Sicilian Vespers |
| Berlioz | Romeo and Juliet excerpts |
| Arnold | Symphony No. 5 |
The 'Sicilian Vespers' is one of Verdi's many popular operatic overtures, using the tunes from the opera to set the scene.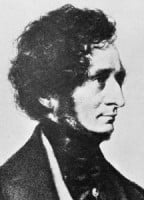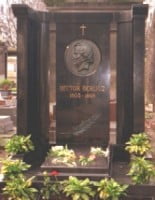 Berlioz, whose bicentenary is this year, was a great admirer of Shakespeare. Like many other composers, he was especially drawn to the drama and passion of the story of 'Romeo and Juliet'.
Sir Malcolm Arnold is a modern composer, who is perhaps not as "fashionable" as he might be since his music is instantly approachable, witty and tuneful, qualities that abound in his 5th Symphony of 1960. His music is familiar to most people through his prolific film scores, including Bridge on the River Kwai and his award winning Inn of the Sixth Happiness. For more information on the man and his music visit the excellent official web site.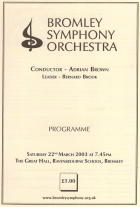 Copland Clarinet Concerto
Kodály Háry János
Rachmaninov Symphony No. 1

Sergei Rachmaninov 1873-1943
Aaron Copland wrote his Clarinet Concerto for Benny Goodman and so it contains hot jazzy elements. We welcome as soloist the brilliant young Sarah Williamson, fresh from her recent successes at prestigious young musicians competitions.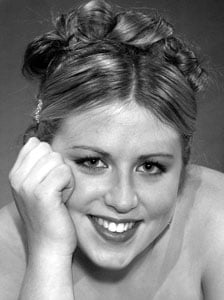 Sarah came to the attention of the British musical public very recently, in the 2002 BBC TV 'Young Musician of the Year' competition in which she won the woodwind prize. In the concerto final, she gave a highly memorable performance of the Copland Clarinet Concerto with the BBC Symphony Orchestra conducted by Sir Andrew Davis. Then, representing Britain and competing against twenty other 'Young Musicians' from around Europe, Sarah was awarded second prize in the Eurovision 'Young Musician' competition in Berlin. She is now studying at the Paris Conservatoire.
An orchestral sneeze, signifying that what follows is of doubtful veracity, introduces Háry János' far-fetched tales which make the most outrageous claims for his gallantry.
The 24-year-old Rachmaninov was so upset by the poor first performance of his First Symphony that he destroyed the manuscript score. Some 50 years later the orchestral parts were discovered and the importance of the work was then recognized. 2003 is the 60th anniversary of his death (and the 130th anniversary of his birth).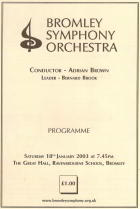 Brahms Academic Festival Overture
Beethoven Piano Concerto No. 3
Walton Symphony No. 1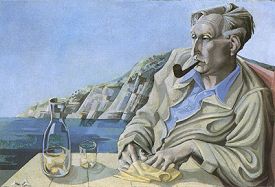 William Walton 1902-1983
Brahms Academic Festival Overture
Brahms did not receive a college education, but was the recipient of honorary doctorates from Cambridge and Breslau universities. His thank you to Breslau in 1880 was the Academic Festival Overture based on student drinking songs, concluding with Gaudeamus igitur and he was delighted when students sang along.
Beethoven Piano Concerto No. 3 Lucy Parham Piano
Beethoven's Third  Piano Concerto is the first of his mature concertos. It was written about the same time as his 'Moonlight' and 'Pathétique' sonatas and is full of their passion and magic. We are delighted to have Lucy Parham as our distinguished soloist.
The first performance in 1803 also was also the premiere of Beethoven's Second Symphony and the Oratorio Christ on the Mount of Olives, as well as a performance of his First Symphony.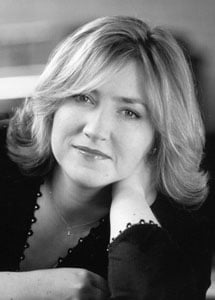 Lucy Parham is acknowledged as one of Britain's finest pianists. Since winning the BBC TV 'Young Musician of the Year' Piano Class in 1984, she has performed throughout the UK and abroad as soloist with many major British and foreign orchestras. She has appeared regularly at all the major London venues and at many international festivals. She has also made many successful commercial recordings, one of which won the prestigious BBC Music Magazine "Critics' Choice of the Year". She has also broadcast on ITV, BBCTV and Radio 3.
Walton Symphony No. 1
We mark Walton's centenary year with a performance of his First Symphony, one of the major masterpieces of British music. It progresses from an insistent, surging opening movement, a snarling scherzo and a cool, melancholy slow movement, to a glorious triumphant finale. Walton took more time than planned to conclude the symphony to his satisfaction, and its first performance in 1934 did not include the finale. It was premiered in its entirety in 1935.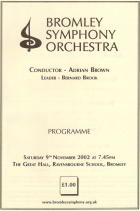 Guest conductor Gerry Cornelius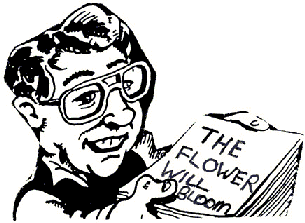 Adrian Connell The Flower Will Bloom  (first performance)
The symphonic scherzo by Bromley's Adrian Connell was developed from an original commission for a small song cycle emanating from his association with the Bromley Œcumenical Singers.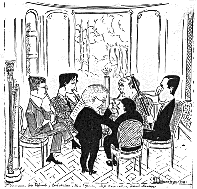 Nielsen Violin Concerto Violin Natasha Elvin
Nielsen wrote his first concerto for Peder Møller of the Royal Danish Orchestra, who gave the première on 28 February 1912 in Copenhagen. Wonderful musical invention blends with pyrotechnics for the soloist.
Carl Nielsen wrote his Flute & Clarinet concertos for members of the Copenhagen Wind Quintet.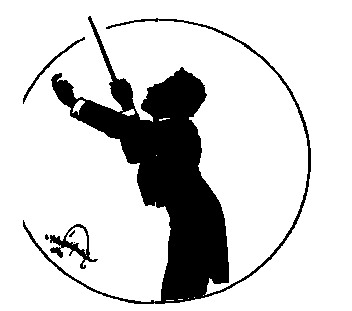 Mahler Symphony No. 1
First performed in Budapest in 1889, the symphony embarks on a journey through the countryside. The second movement has a rustic feel in the style of a Ländler. Death is introduced by solo double bass in the third movement's ghostly canon based on 'Bruder Jakob, schläfst du noch' (Frère Jacques). The last movement bursts in with 'the cry of a wounded heart', but concludes triumphantly with the full, enlarged orchestra.
Background Picture: Egeskov, on the island of Fyn, Denmark. Page design David Young..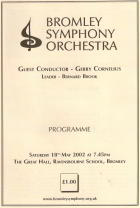 Guest conductor Mark Fitz-Gerald

Schumann Konzertstück for 4 Horns
Soloists Gillian Jones, Oliver Tunstall, Mary Banks & Roy Banks
Schumann composed this showpiece exploiting the capabilities of the recently introduced valved horn while he was living in Dresden in 1849. It demands extraordinary virtuosity and stamina from our 'home' team of soloists.

Janacek Taras Bulba
Janacek composed many of his finest and most original works when he was over the age of sixty. This portrayal of Gogol's story of the Ukranian Cossack partisan's campaign against the Poles is perhaps influenced by the Czech strive for independence during the first world war. Organ and bells augment the normal full orchestra.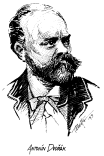 Dvorak Symphony No. 5
Although less often performed than the later symphonies, the F-Major symphony, first performed in 1879, has all their tunefulness and ebullience.
Guest conductor Mark Fitz-Gerald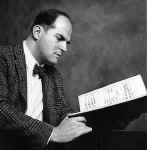 Mark Fitz-Gerald completed his studies at the Royal College of Music in 1977, where his professors included Norman Del Mar and where he won all the major prizes for both orchestral and operatic conducting. From 1983 to 1987 he was Artistic Director of the RIAS Jugendorchester (West Berlin ) where his innovative Filmharmonic Concerts received much acclaim and were later made available on CD. He returned there to continue the series with the Berlin Rundfunkorchester in 1992.
Background picture: Brno station, towards the end of Janacek's life. Page design David Young.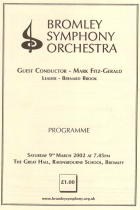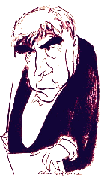 Vaughan Williams Fantasia on a theme of Thomas Tallis
In the rich writing for double string orchestra and string quartet, we are simultaneously listening to something very old and new. First performed in Gloucester cathedral in 1910, the Fantasia is based on a hymn in the Phrygian mode contributed by Tallis to Archbishop Matthew Parker's Psalter of 1567.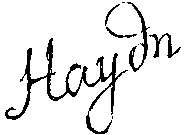 Haydn Sinfonia Concertante
Violin Bernard Brook, Cello Alice McVeigh, Oboe Sara Grint, Bassoon Stephen Fuller.
The delightful Sinfonia Concertante gives a showcase for our 'home' team of BSO soloists. It was composed in London in 1792 where Haydn also produced his last 12 symphonies, as well as arranging British folk-songs.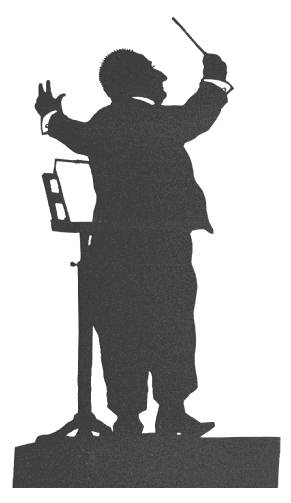 Bruckner Symphony No. 4
The first, and most popular, of his great major key symphonies, Bruckner called this majestic work in E-flat 'The Romantic', the only time he used a descriptive sub-title.